Welcome to VH English Medium School. Every year the teachers plan an exciting, educational experience for your child. They hope to nurture the personal growth and development of each child by enabling them to become self-sufficient and acquire better socialization skills. At VH English Medium School each child will learn that God loves them and will always be present in their lives. The children will also discover that learning can be fun and enjoyable through daily games, arts and crafts, music, and stories Parents are welcomed to participate in class by sharing information about their career with the class. We also welcome parents to watch their child through our one-way window during class time so they can see how happy and engaged their child is. You don't have to make an appointment to do so. You will have to buzz in and check in at the front desk. Also, at any time, a parent may schedule a conference with their child's teacher. Through a spiritual and academically oriented program the children will be provided with a strong foundation for life-long learn. These things make VH School Best PreSchool in Moshi and Play School in Moshi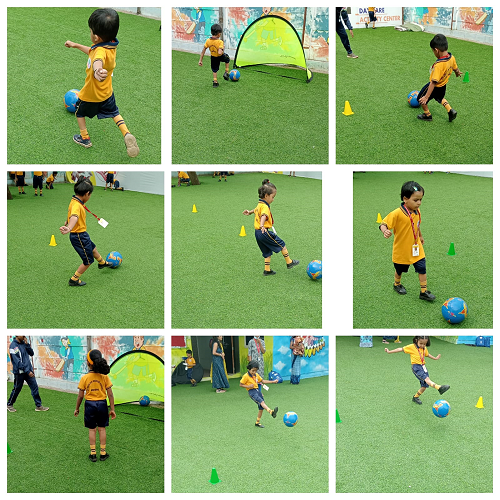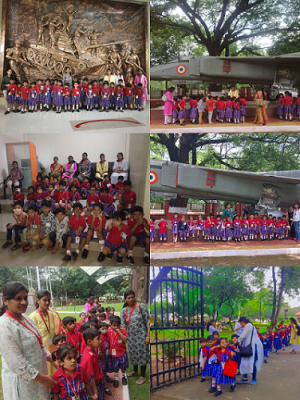 Our Class's
Most Popular Class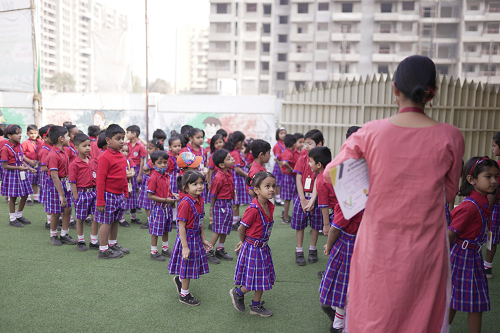 Get The Best For Your Children
VH School applies Multiple Intelligence and Inquiry Based teaching approaches which encourage individual as well as team based learning among children. It also uses teacher directed and child directed activities like sing along sessions, puppets, story-telling, music and movement and scientific exploration to teach various concepts. These are just some of the things which makes VH School one of the Best Pre School in Pune and Play School in Moshi.
Recognizing that play is the work of children.
Providing positive and loving guidance.
Enabling children to solve problems and resolve conflict.
Going beyond the classroom with outdoor activities, field trips and special visitors.
Providing interesting, multi-level and real materials.
Modelling a love for learning.
Engaging different learning styles.

Curriculum crafted by Experts

Personalized Care & Education

Teaching and Training Excellence
Transparency and Safety

Supportive environment

High Quality Fun

Health and Nutrition

Best Hygiene Practices
E-DAC Learning System
E-Dac is an innovative learning system designed to make learning a joyous, engaging,experiential, meaningful and creative process for all children.It is based on the belief that learning happens when attitude and perception are positive.As researchers and educator's are focus is not only on the child's physical and cognitive development but also on his her emotional development.
The E-Dac curriculum and activities for each pre-primary age group wise. Explorers, discoverers, creators and creator Plus are designed keeping in mind the development milestones and sequential learning that takes place for the age of 2. The thematic approach and skills based activities are skillfully worn around the four- fold sequence of learning signified by other letters of E-Dac learning system.
The methodology applied in the classroom engage the children through each stage of learning to achieve the desired positive learning outcomes.Our attempts through the pre primary series of workbooks and activities guides, is thus , to bring innovation into the teaching learning process in classroom. Our effort is to develop in every child a love for learning and doing a yearning for more than encourageourage him/ her to always be ready to the next level.Wish you all the best and hope you enjoy the innovative attack methodology on this wonderful journey with the children's.
An integral part of E-Dac system is a series of books for four pre-primary age groups namely explorers, discoverer, creators and creator plus this books have been designed keeping in mind the developmental milestones and sequential learning that make takes place from the age of 2 on wards the content has been translated into an informal time which is usually fun interactive Class Dates Age Nursery 30th September 2017 3 years Jr. kg 30th September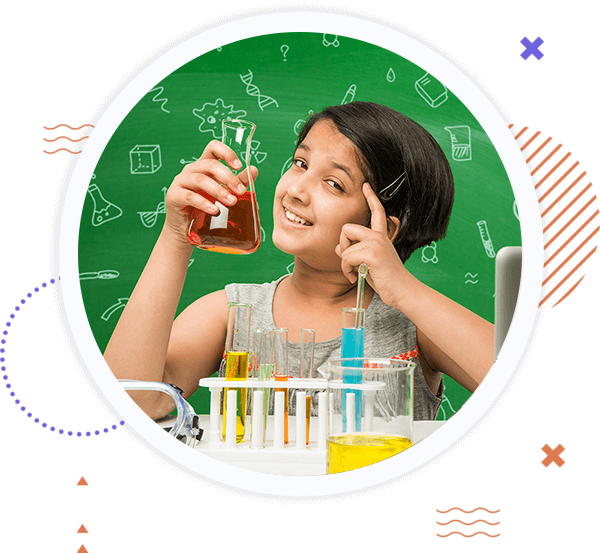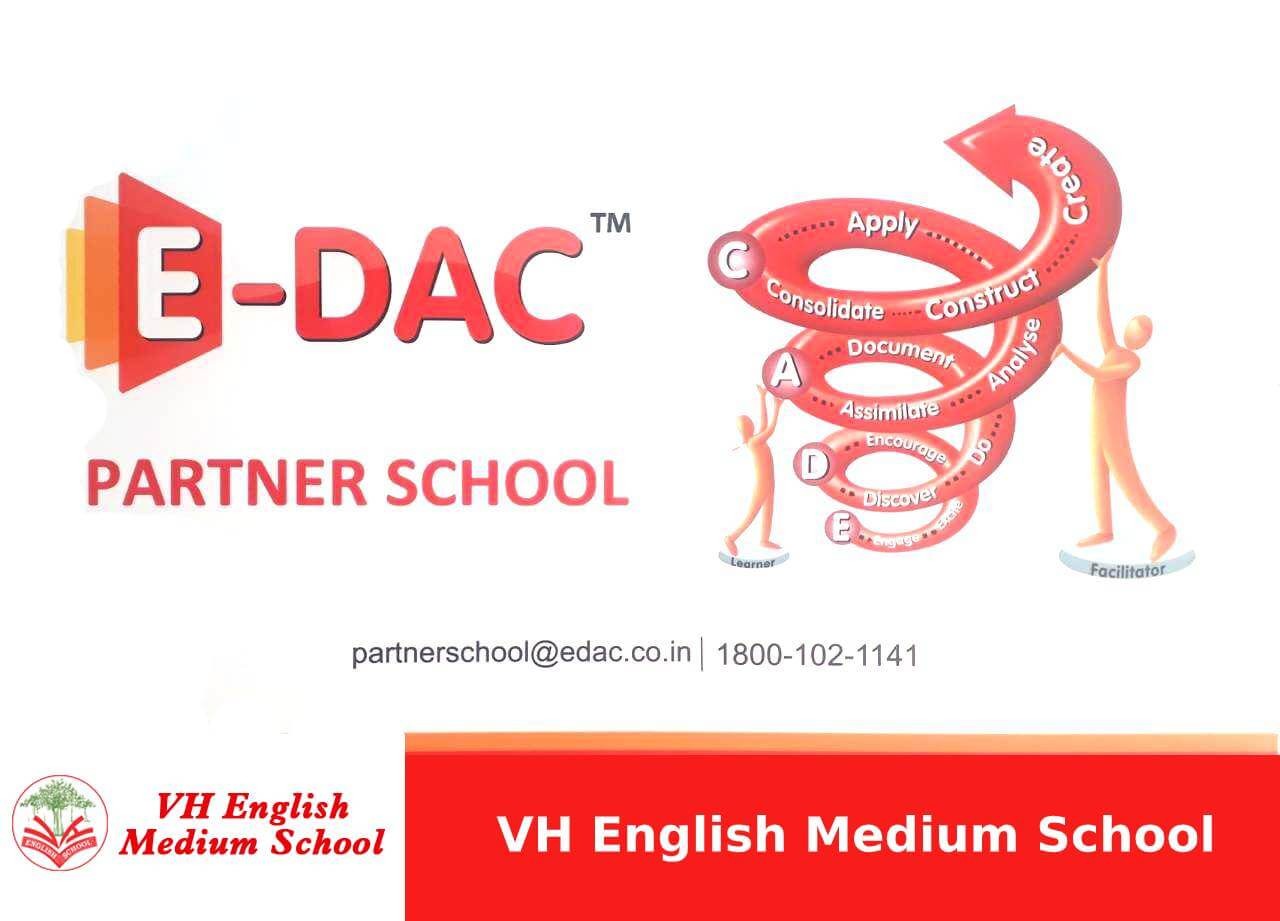 Years Of Experienced Staff
Testimonials
Reviews From Parents
School is designed is such a way that they just adopt the way of teaching in which kids want to learn instead of traditional approach. Schools' goal of early childhood education is to activate the child's own desire to learn. It support all...
Aditi
One of kind school where our children's growth is guaranteed. Really awesome infrastructure and experienced faculties. Now I am relaxed about my child future. Thanks VH school. Keep up the spirit of education.
Vijay
Awesome curriculum. Totally new concept. Kids learn by doing. Nice celebrations and events and colour days. Well experienced staff. Best school in Pune.
Akshay Shelke
Excellent school, my niece is studying in this school. Very good teachers and campus. Best part is innovative teaching.
Yogesh Vatar